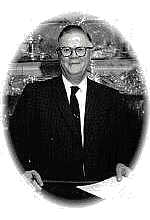 John Albriton, Sr.
Back in 1920 John Leslie Albriton, Sr. had a simple, but ambitious retail dream – provide the highest quality merchandise backed by impeccable customer service. The founder of Albriton's envisioned a store that would become a regional landmark for premium jewelry, gifts and service. Even though the World War I veteran faced the uncertainty of a looming economic crisis and eventual Great Depression, he remained undaunted in pursuit of his dream. The former master watchmaker for Webb C. Ball Watch Company of Cleveland, Ohio drew from his rich background of experience in the industry to navigate his fledgling store through those troubling times.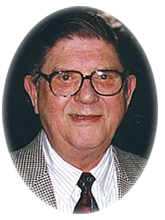 John Albriton, Jr.
His keen business acumen and unparalleled attention to customer details helped forge a reputation for excellence that soon spread throughout the southeast. Coupled with an improving United States economy and new found brand awareness, Albriton's rapidly became one of the most trusted names for quality jewelry and service. His belief that every selection should be reflective of its value and investment became the Albriton's business mission. The original Albriton's was located on Capitol Street in the heart of Jackson, Mississippi's state capitol. Through controlled and managed growth, the business continued its expansion and added more vendors to an already impressive product line. Three separate relocations and subsequent expansions yielded today's modern showroom in Highland Village of Northeast Jackson.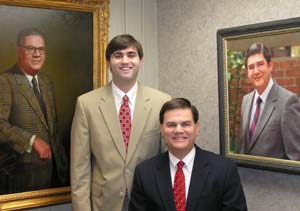 Cameron & John Albriton III
Throughout the years, Albriton's has maintained its product, customer centric direction and leadership. In 1947 John Jr. assumed control of business operations. That mantle was shared with John III in 1974, and today Cameron continues the rich Albriton's tradition. Four generations from 1920 to and the dream continues. Today you'll still find the best jewelry products in the industry plus customer service, that's well – customer first! We think John would be pleased with not only our success, but more importantly, how our customers feel about a purchase from our store. Despite all the years, faces and change, Albriton's Jewelry is still "Mississippi's Foremost Diamond Merchant".